Days to the Presidential Elections In Nigeria, one ardent supporter of APC's candidate, Mahammadu Buhari promised to bath and drink gutter water should his candidate win.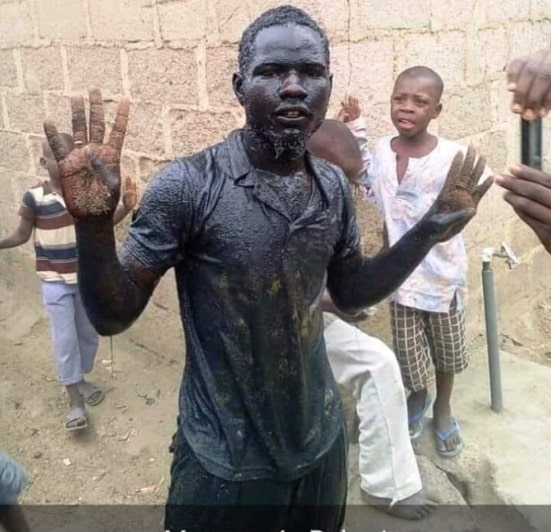 After President Buhari was declared winner, the supporter known as Bala Hurana went by his words and did as he had promised.
The young man bathed in a gutter and went ahead to drink the dirty water.
Days after honouring his words he complained of severe abdominal pains and severe stooling of blood.
Bala Hurana was rushed to the hospital but unfortunately he couldn't survive.
views : 5982